Azure
Microsoft Azure is Microsoft's powerful Public Cloud Solution. Azure Cloud is spread over 50 regions, with data centres around the world.
The range of services of Microsoft Azure is increasing and changing every day. From "simple" virtual machines to cloud services, from websites to application services, Azure Cloud offers all kinds of opportunities.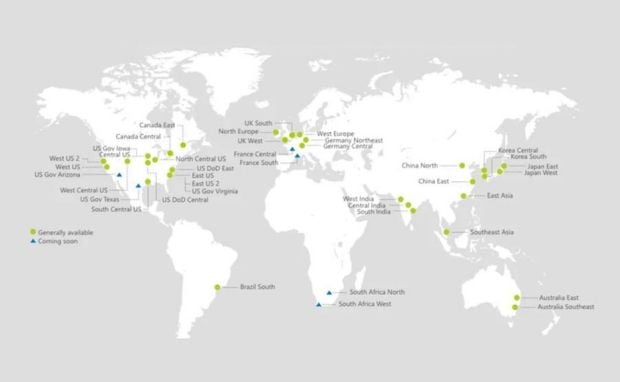 Billing in the Azure Cloud is made to the minute, allowing for differentiated use cases. For example, a test and integration platform can be easily and inexpensively operated on Azure Cloud. As long as you do not need the service, there are no fees. The same applies when it comes to outsourcing compute-intensive workloads, such as end-of-month processing or web access due to marketing activity.
Azure Cloud has evolved so rapidly even a SQL Server swap is worth testing. Here are more Azure components being implemented in current projects:
Azure Virtual Machines
Azure SQL Database
Azure App Service
Azure Storage
Azure Cloud Services
Azure Active Directory
Azure Backup
Azure ExpressRoute
Azure Site Recovery
Azure Multi-Factor Authentication
Azure Active Directory Domain Services
Azure Functions
Azure File Storage
Personal consultation
A team of various professionals will take care of your inquiries concerning the topics IT infrastructure, organisation, communication and co-operation in the modern business world. Please consign your questions and messages to our team. A proven expert in these topics will contact you.
We look forward to your inquiry!
To the contact form